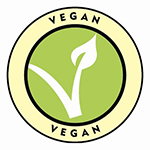 For a non vegan diet, cake might not be the most healthiest thing to eat for a cheeky snack a couple of hours after a vegan breakfast. VEGAN cake, on the other hand is low in fat and delicious any time of the day. Your search for a vegan cake recipe should be satisfied by the 2 listed below!
Vegan Vanilla Birthday Cake
Even if you aren't vegan, you will be able to appreciate that this vegan cake recipe is one that will please the pickiest guest in the room. Vegan Vanilla Birthday cake is easy to make, bursting with vanilla flavor and free of any dairy! We are confident this will make it to your top five vegan cake recipe list.
Vegan Cake Recipe: Vegan Vanilla Birthday Cake
Ingredients:
• 2¼ cups all-purpose flour
• 1½ cups sugar
• ¾ teaspoon baking soda
• ¾ teaspoon salt
• 1½ cups cold water
• ¾ cup canola oil
• 1 tablespoon vanilla extract
• 3 tablespoons fresh lemon juice
Directions:
1. Preheat oven to 175 degrees C or 350 degrees F. Grease and flour two 8″ or 9″ round cake pans.
2. In a large bowl, sift flour, sugar, baking soda and salt; whisk to evenly distribute.
3. In a medium bowl, whisk together water, oil, vanilla, and lemon juice.
4. Add wet ingredients to dry and combine with whisk. Do NOT overmix!
Quickly pour into prepared pans and place into the oven. Bake for 30-35 minutes or a toothpick inserted in the center comes out clean.
Vegan Summer Strawberry Shortcake
Summer is around the corner and that means it is the perfect time to pull up your tastiest vegan cake recipe, but why not try the strawberry shortcake! For those following a vegan diet, this is a vegan cake recipe that is the best. Delicious, moist and bursting with real strawberry flavor, delicious coconut milk and vanilla. Serve this vegan cake recipe for your guests, they'll be amazed!
Vegan Cake Recipe: Vegan Summer Strawberry Shortcake
Ingredient
2 cups all purpose flour
3 tbsp granulated sugar
2 tsp baking powder
1/4 tsp baking soda
1/2 tsp salt
1 1/2 cup vegan coconut milk
1 pint strawberries, stemmed and sliced
3-4 tbsp granulated sugar
Coconut Whipped Cream
2 can full fat coconut milk, chilled overnight
3-4 tbsp powdered sugar
1 tsp vanilla extract
Directions:
Preheat the oven to 190 degrees degree C or 375 degrees F. Lightly spray an 8×8 square baking dish and set aside.
Combine flour, 3 tbsp sugar, baking powder, baking soda, and salt in a large bowl. Add coconut milk and mix until just combined. Transfer to baking dish. Sprinkle top lightly with extra sugar and bake for 18-22 minutes, until the cake is lightly golden.
Remove from oven and let cool slightly. Flip onto a cooling rack to continue cooling completely.
Stir together sliced strawberries and 3-4 tbsp sugar. Place in refrigerator for at least 20 minutes to allow sugar to draw out juices.
Meanwhile make the coconut whipped cream. Using chilled coconut milk, scoop off the top layer of white solid cream (about 1/2 of can) and place in small bowl with powdered sugar and vanilla extract. With a whisk blend together until medium peaks have formed.
Assemble the shortcakes by cutting the cake into 6 or 8 equal pieces. Cut each piece in half horizontally. Equally top each bottom with strawberry slices and coconut whipped cream. Finish with cake tops.
Ten Baking Ingredients To Have On Hand For Vegan Cake Recipes
Now that veganism is on the rise, so are vegan cake recipes. Even those who don't follow a strict vegan diet are interested in making vegan cake recipes for a variety of reasons. Many people are switching to a vegan way of living which means parties, caterers, restaurants, weddings, and more are incorporating vegan cake recipes into their offerings.
Here is a list of common ingredients to keep on hand that will make completing your favourite vegan cake recipe at an even better standard!
1. Apple sauce
2. Soy milk
3. Almond milk
4. Egg-replacer
5. Flax Seeds
6. Pumpkin
7. Pure vanilla extract
8. Tofu
9. Vegan butter
10. Margarine